Harper's Playground
Redefining what "play" means... for every body.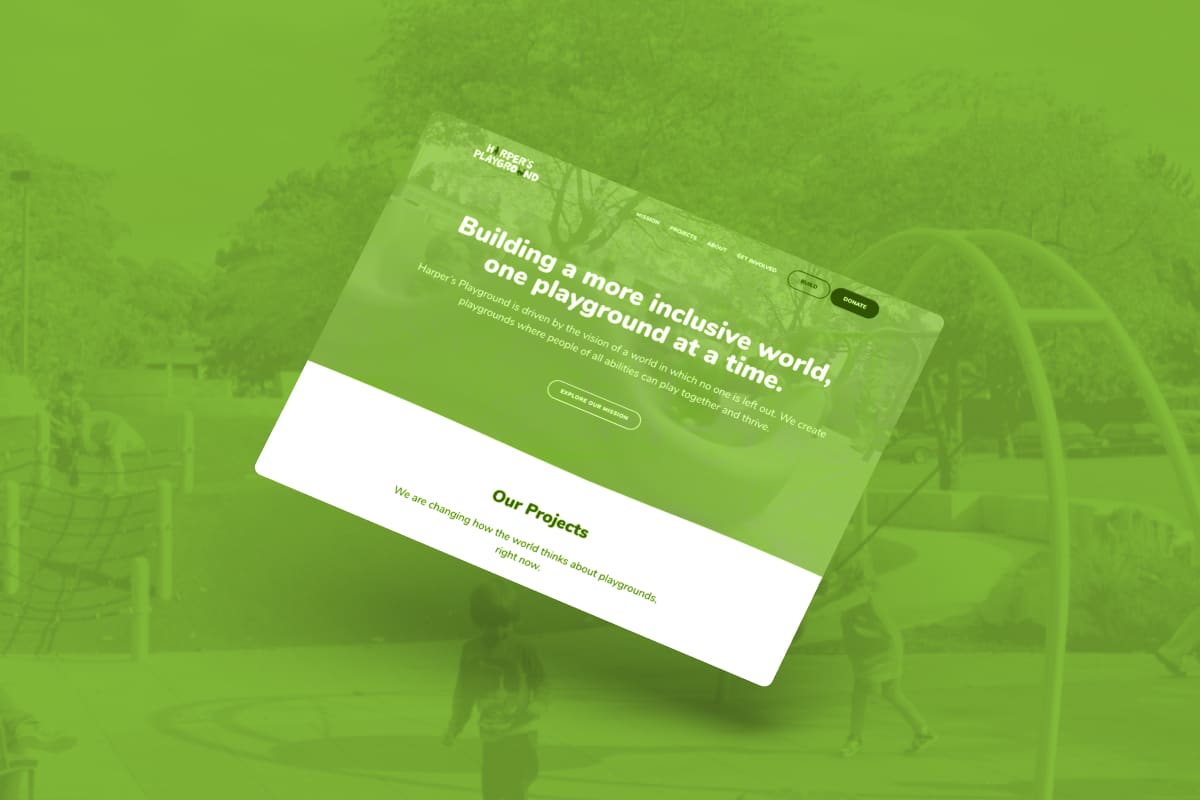 That's not a typo.
Harper's Playground is changing the world with truly amazing playgrounds. For every kind of body.
Starting with a project at Arbor Lodge Park in Portland Oregon, the team at Harper's Playground have been hard at work creating a more inclusive world, one playground at a time.
tl;dr
I worked alongside the teams at Harper's Playground and Factory North to author and implement a comprehensive brand guide that includes digital tools, guidelines, and collateral templates.
This system of design principles was applied to create a completely new website design. From there, I developed the website using WordPress (complete with custom structure and functionality) to allow team members to effectively promote projects and events.
I continue my work alongside this wonderful group of people by serving on the associate board for the organization.
Roles
Design, Development, Content Strategy, Support, Research, Marketing
Website